Sabiduría y Práctica para Aumentar la Inmunidad con el Renombrado Sanador Mundial, Dr. y Maestro Zhi Gang Sha
Early Bird CAD $47.50; $95 after Feb 14
Date & Time
February 28th 2021
10:00 am
–
5:00 pm
(America/Toronto UTC -5:00)
Regístrate ahora
Español | English
Información: cs.espanol@drsha.com
¿Cómo crear una cuenta? Cómo registrarse para este evento
La salud y el bienestar de nuestro sistema inmunitario son vitales para nuestra salud y bienestar general. En estos tiempos difíciles, puede ser difícil mantener o mejorar nuestra inmunidad, pero puede y "debe" hacerse. Es la única manera de prosperar. Es la única manera de que podamos estar en nuestro mejor momento y brillar con nuestra luz a nuestros seres queridos, nuestras comunidades y el mundo.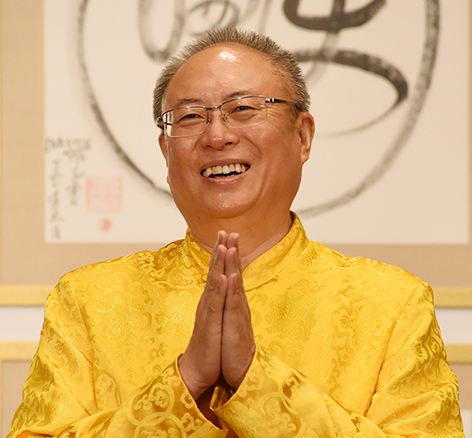 Una manera poderosa de restaurar y mantener nuestra vitalidad e inmunidad es aprovechar y absorber un campo de energía positiva que lleve mensajes puros y amorosos para el alma, el corazón, la mente y el cuerpo. Dicho campo puede ayudarnos a sanar y renovar nuestro cuerpo físico, mental y emocional. Con sabiduría específica y técnicas sencillas, podemos aumentar fácilmente nuestra energía, resistencia, vitalidad e inmunidad.
El maestro espiritual y sanador de renombre mundial, el Dr. y Maestro Zhi Gang Sha, ha creado un profundo Campo de Sanación de la Unidad a través de un arte curativo único. Este campo lleva las más puras y altas frecuencias, vibraciones, información y energía. Él comparte este campo libremente con la humanidad, enseñándoles cómo aplicar y beneficiarse de este campo de sanación para ser más saludables y felices.
En este día especial de sanación, los participantes:
Experimentara el poder y el significado del Campo de Sanación de la Unidad
Recibirán sabiduría y secretos antiguos y nuevos para aumentar la energía, la resistencia, la vitalidad y la inmunidad
Aprenderán técnicas sencillas y prácticas para aumentar la inmunidad y mucho más
Experimentar bendiciones y demostraciones de las transmisiones del Campo de Sanación de la Unidad
Únase al renombrado maestro espiritual y sanador, Dr. y Maestro Sha, y reciba su amor, sabiduría y bendiciones. Recibe el poder de aumentar y fortalecer tu inmunidad y ser más saludable y feliz.
¿Cómo crear una cuenta?

¿Cómo registrarse para este evento?

Español | English
Information: customer.service@drsha.com
The health and wellness of our immune system is vital to our overall health and wellbeing. During these challenging times, it can be difficult to maintain or improve our immunity, but it can and "should" be done. It is the only way that we can flourish. It is the only way that we can be at our best and shine our light to our loved ones, our communities, and the world.
A powerful way to restore and maintain our vitality and immunity is to tap into and absorb a positive energy field that carries pure, loving messages for the soul, heart, mind, and body. Such a field can help us to heal and renew our physical, mental, and emotional bodies. With specific wisdom and simple techniques, we can readily increase our energy, stamina, vitality, and immunity.
World renowned spiritual master and healer, Dr. & Master Zhi Gang Sha, has created a profound Oneness Healing Field through a unique healing art. This field carries the purest, high frequencies, vibrations, information, and energy. He shares this field freely with humanity, teaching them how to apply and benefit from this healing field to become healthier and happier.
In this special day of healing, participants will:
Experience the power and significance of the Oneness Healing Field
Receive ancient and new wisdom and secrets to boost energy, stamina, vitality, and immunity
Learn simple, practical techniques to boost and build immunity and more
Experience blessings and demonstrations of the Oneness Healing Field transmissions
Join renowned spiritual teacher and healer, Dr. & Master Sha and receive his love, wisdom, and blessings. Be empowered to boost and strengthen your immunity and to be healthier and happier.